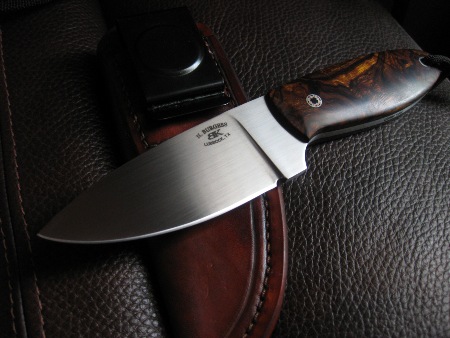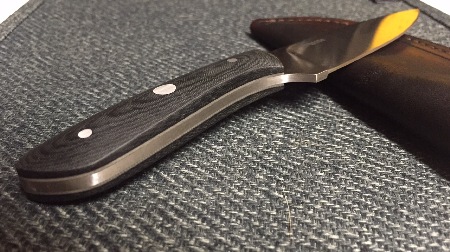 Burgess Knives is a hobby that started in my childhood. This site serves as a place where I can collect images and show some of the work that I've done. It is not a store and not intended to generate sales.



All knives I make and that you see here are completely fabricated by me in my shop unless otherwise noted. I use both forging and stock removal methods to make knives. Forging involves heating and shaping steel using a hammer and anvil, whereas stock removal involves using hand tools and powered equipment to shape the blades and handles from bulk stock. I also perform my own heat treating in a digitally controlled kiln. I also do my own sheath work, hand-crafting the sheath from leather or kydex.

I do not take orders for knives, and I am not currently selling knives. Life with my full-time career and family is too busy for me to have any significant productivity. If you have any questions, please feel free to email me at: info@burgessknives.com. Thanks for looking, and God bless!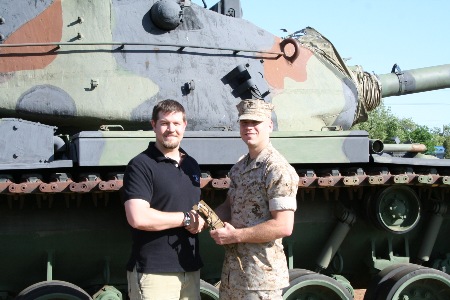 A great site for those of you interested in pursuing your own knife making aspirations is http://www.Bladeforums.com. Here you will find one of the largest communities of knife enthusiasts around. Check out the Shop Talk area under the Maker's section. Some great knife makers hang out there and freely share their knowledge and answer questions on a daily basis. Another great place is http://www.knifedogs.com. This forum is operated by Tracy Mickley, owner of USA Knifemakers Supply. This is one of the best knife supply businesses out there.

Thanks for stopping by. Check out the site and enjoy the pics. Email me if you have any questions, and above all, God bless you. If you don't know Jesus Christ as your personal savior, I'm not here to convert you. But I will encourage you to seek Truth, and He will find you. Special thanks to my wife, my love, Erin, for her love, encouragement, and patience.