The following images represent some of my most recent work. Check back for updates.

This is a little knife I ended up making for myself. After all of the years of making knives and giving them away or selling them, I've never actually kept a knife I've made of high quality for myself. That changed here. This knife is similar to the one below in CPM154 with liquid nitrogen cryo quench. The blade is fully flat ground and dressed with black linen micarta handles with red G10 spacers, two stainless pins, and a central corby fastener. The sheath is a front pocket clip sheath, and it disappears nicely. I've been carrying it daily, and it's a great user. It's also probably the sharpest knife I've ever made. It was ground very thin before heat treatment and carefully ground thinner after that. The edge is sharpened on stones with a high polish and light stropping. For grins, I shaved part of my face with it. It's no razor, but it will take the stubble off.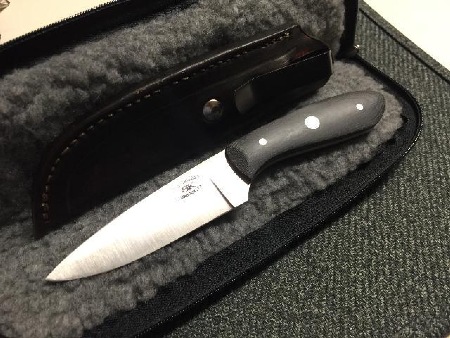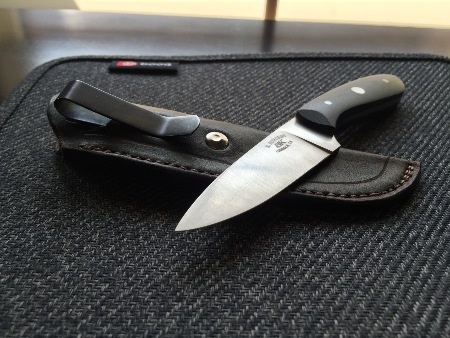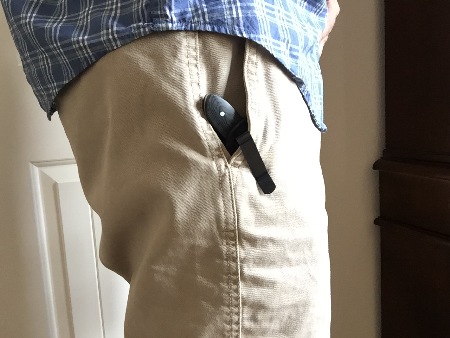 This knife I completed for my mother. It is one of a batch of three I made in this design. Again, CPM154 with LN cryo and a full flat ground. This one is finished with exhibition grade Arizona desert ironwood and red G10 spacers with mosaic pins and a central corby fastener. Like the one above, it's a really sharp little knife in both appearance and edge.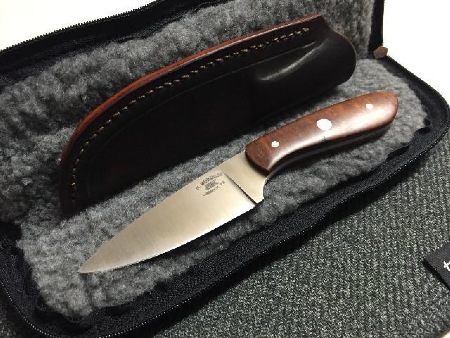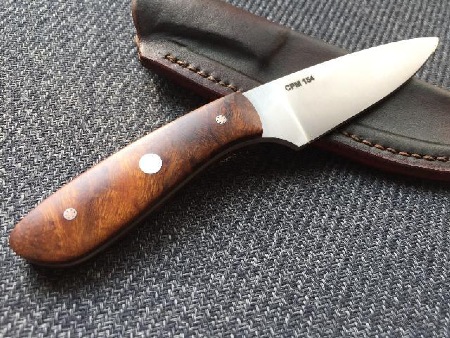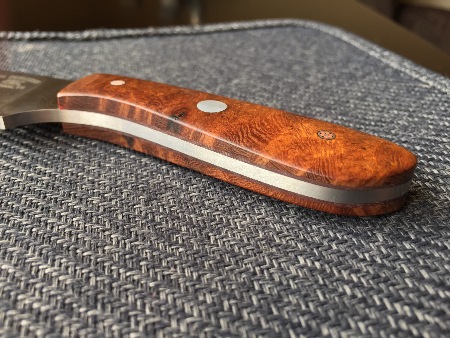 This is a knife I finished for a friend's father. The steel is CPM154 that has been fully flat ground, hardened with a plate quench, and further quenched with a liquid nitrogen cryo treatment. The handles are black linen micarta with gray G10 spacers held in place with stainless pins and a central corby fastener. The sheath is a simple top-grain leather front pocket sheath saddle-stitched by hand.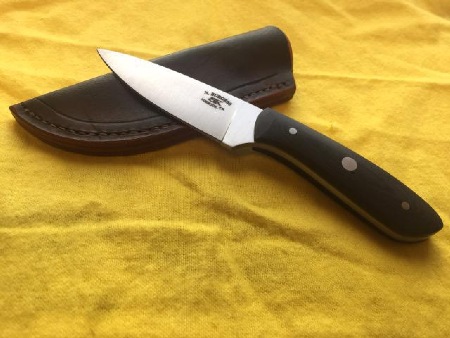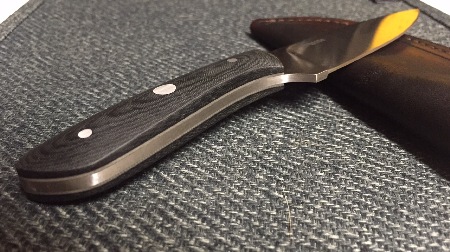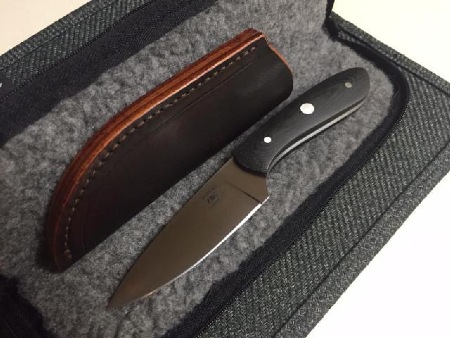 This knife is another CPM 154 stainless blade with black linen micarta handle scales and red G10 spacers. It ended up going out with a formed micarta sheath.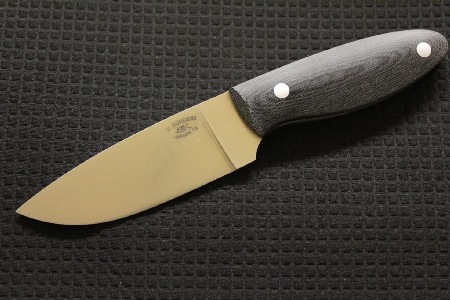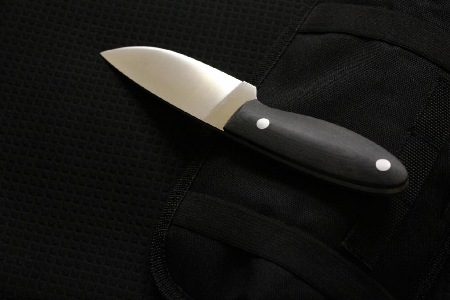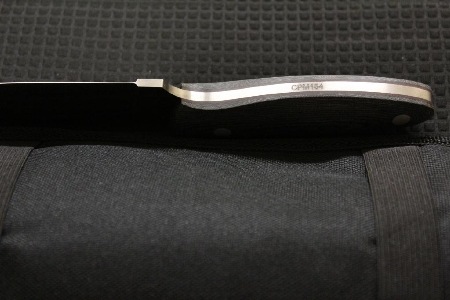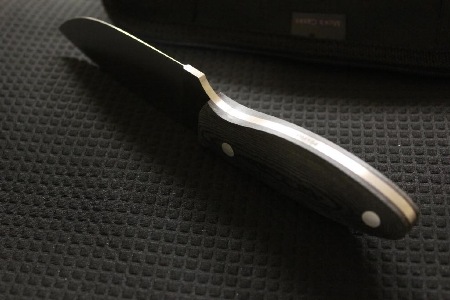 This is a knife I forged from W-2. It has a full distal taper as well as a tapered tang and is perfectly balanced in the hand. The blade has been differentially hardened to form a hamon which has been polished out. The handles are made from some superb redwood burl felled in the 1940's. It's very dense and finished out beautifully with red vulcanized spacers and corbys.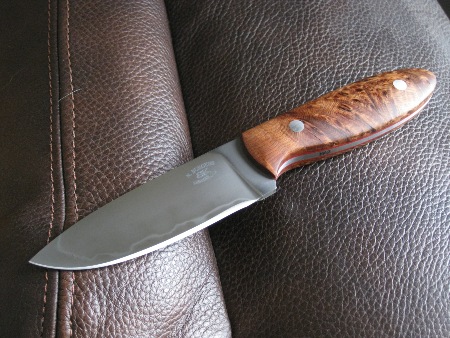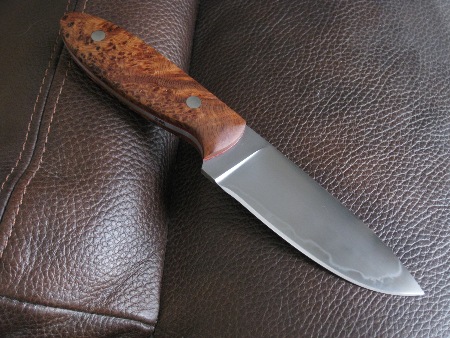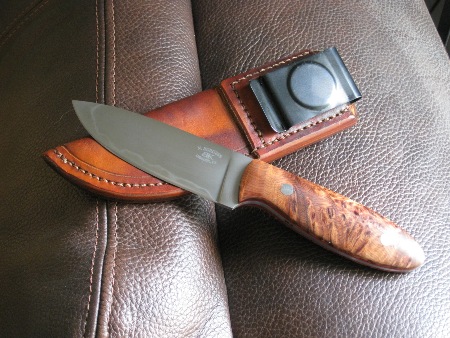 This is another hidden tang blade I forged from W2. It is differentially hardened with satanite clay and etched to show a hamon. The blade is hand finished above 1000 grit and hand polished with red rouge and oil.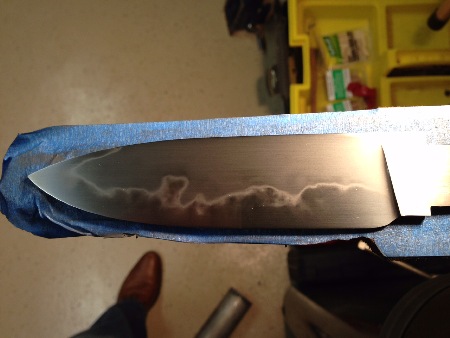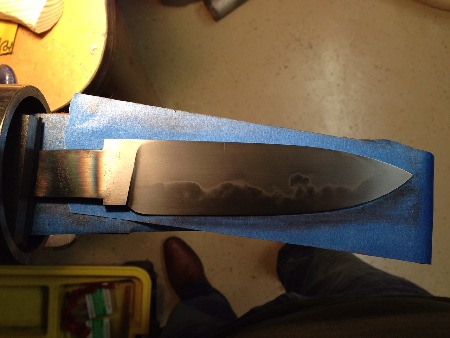 Here is a hidden tang blade I forged out of some W2 I picked up from bladesmith Don Hanson III. This is a roughly 4.5" blade. I differentially hardened the blade using satanite clay and was able to polish out a great little hamon. This blade has been polished to 2000 grit by hand, etched in a diluted solution of ferric chloride, and then polished with red rouge and oil. I have yet to put a handle on this one.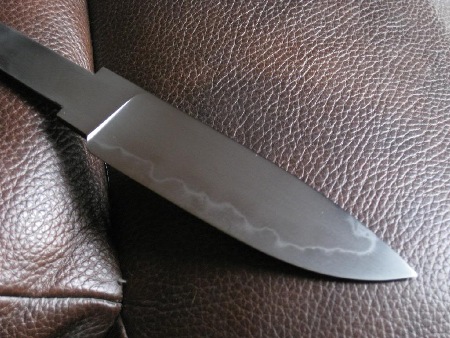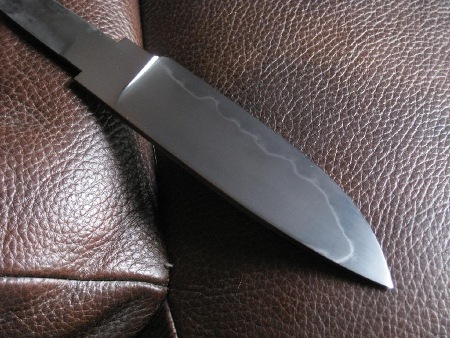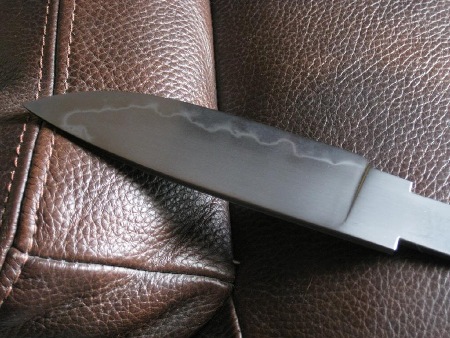 This is a small EDC I made for my father-in-law's Christmas present. It's near-full flat ground CPM154 with desert ironwood scales and red vulcanized spacers. It's a bit smaller than my EDC's as it was designed for carry discretely on a belt or in a pocket.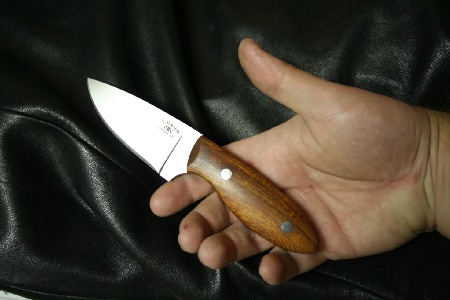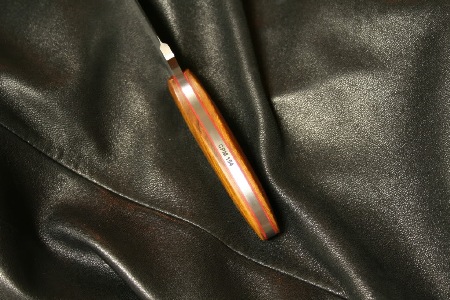 This knife was a little different for me. A customer wanted a knife for his FIL based off of the Buck model 119, and this is what I came up with. His FIL is an outdoor man, so I created something of a camp knife for him. This is 1/4" CPM154 and it is 5-1/2" of cutting edge with an OAL of 11-1/2". The handles are black linen micarta with red spacers held with corby bolts and acraglas, and the tang is fully tapered. This knife is finished with a satin machine finish on the near-full flat grind bevels. It's a handful, but well balanced. It received a custom kydex sheath with Tek-Lok clip. Sorry for the poor photos. There was some cleanup that I had to do after these photos before deliver.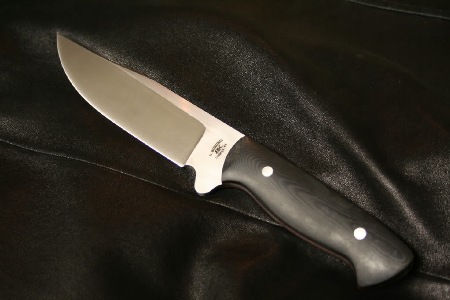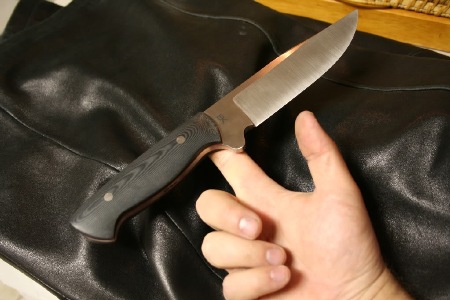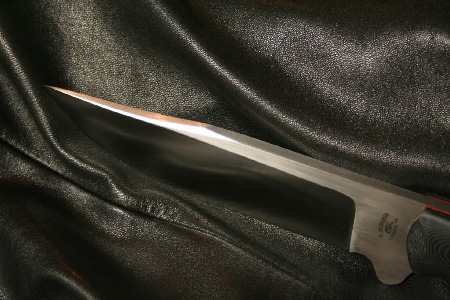 Here are two more ironwood EDC's from a repeat customer. They are both full flat ground 5/32" CPM154 with Arizona desert ironwood handles and black vulcanized spacers. Blade length is 3-1/4" with an OAL of 7-1/2". Both come with a custom leather sheath. The indoor lighting for these pics adds a little too much orange....sorry about that.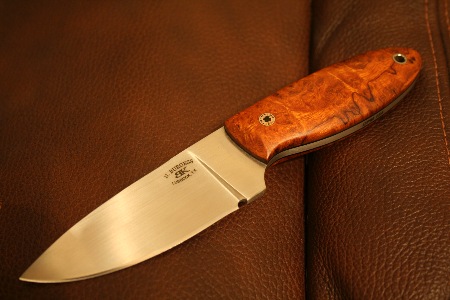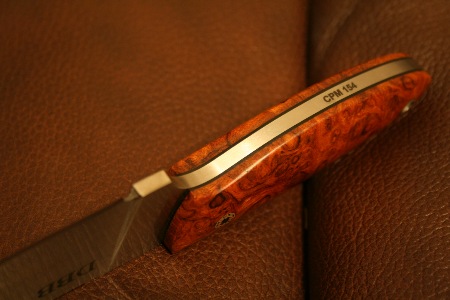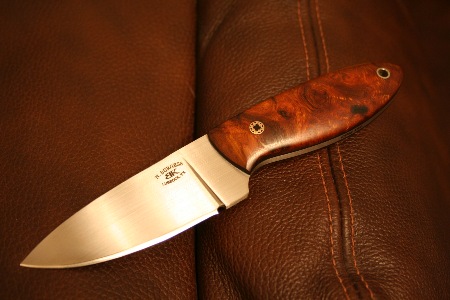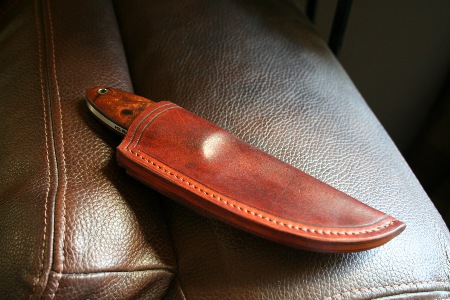 This is my first of hopefully many bowies, and it also happens to be my first hidden tang work. The bowie's blade was formed via stock removal from Aldo Bruno's 1084 steel, and the handle is Mesquite with great chatoyance. The blade is fully flat ground, blended slightly convex towards the edge, and finished with an extremely sharp convex edge bevel. It's finished with a machine satin finish. Hardware is 440C and balance resides at the ricasso.

The specs are: 1/4" 1084 stock removal blade; 7-7/8" cutting edge; 8-3/4" tip to guard; 13-3/4" OAL. The blade is just shy of 1-1/2" wide at it's tallest point.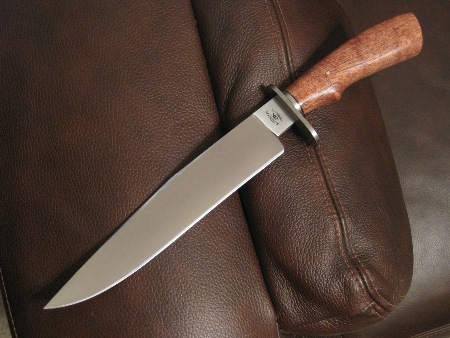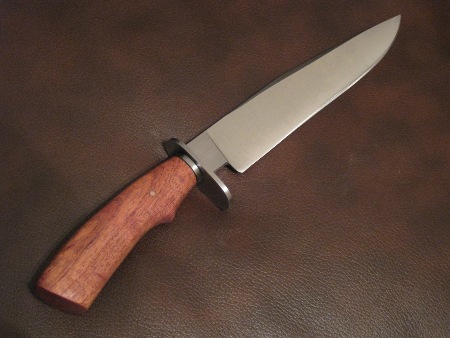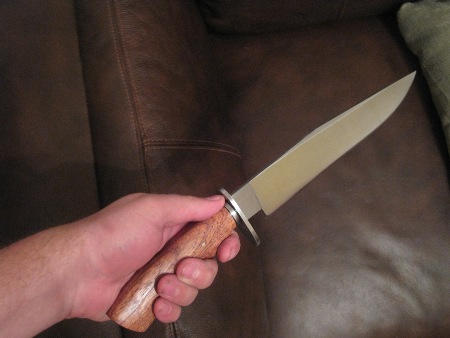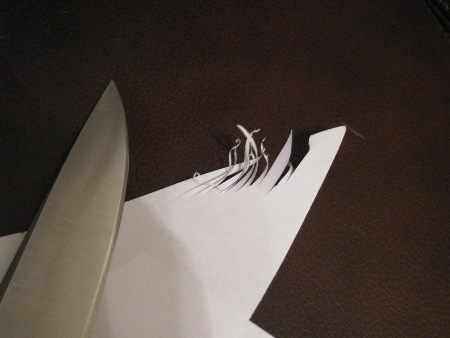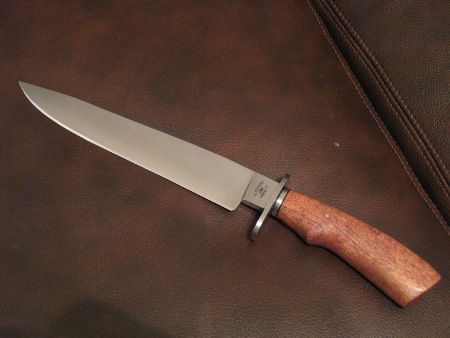 This knife was recently completed for a customer. It is based off of his design. The steel is 1/4" Cruforge V, a new high carbon Crucible steel developed especially for knifemakers. Crucible actually had knife makers come in and go through the process of forging blades and finishing a knife so they could determine what formulation would work well. The result is an easily worked steel with excellent grain size that hardens well in most oils. This knife was made via stock removal. The handles are black linen micarta with red vulcanized spacers secured with acraglas and corby bolts. The cutting edge is 4.25" and the OAL is right at 9". The sheath is custom micarta with a Tec-Loc.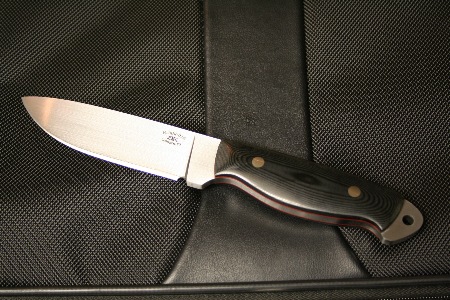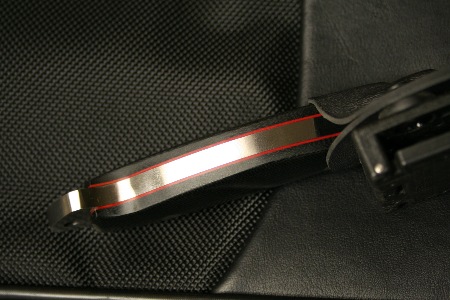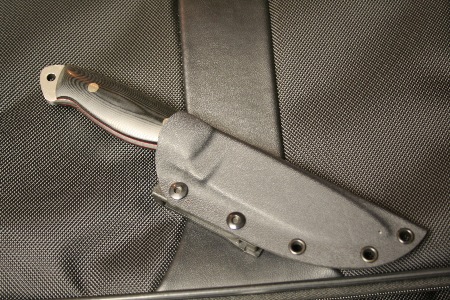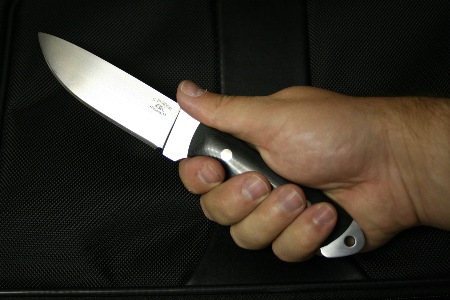 This knife completes the order of three ironwood handled knives. It is 5/32" CPM154, full flat grind, black liners with Arizona Dessert Ironwood Burl. Dimensions are 7.5" OAL with a 3.5" blade. This burl was really nice. I've been getting some amazing burl wood from Tracy at USA Knifemaker Supply.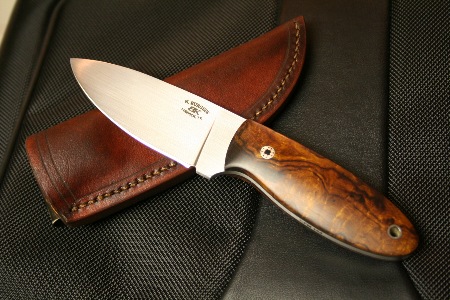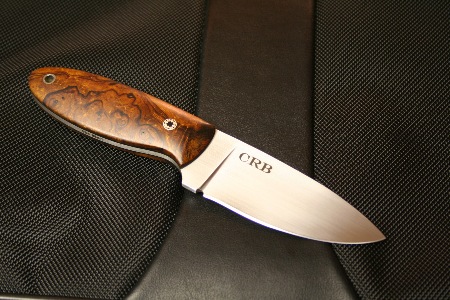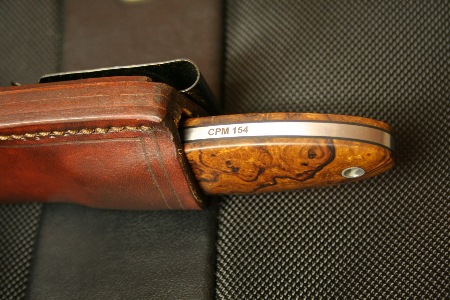 See more knives in Knife Gallery 1

New paragraph